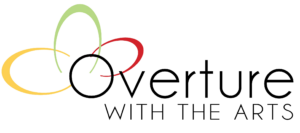 Akilah
 Newton has a deep appreciation for the performing arts. After earning her Bachelor's degree in Arts, Music & Entertainment Management, she felt a need to give back to the community that had helped foster her own dreams and aspirations in the performing arts. Recognizing that not all kids have the means to participate in arts programs, she set out to make training accessible to young people from all socio-economic backgrounds. She founded Overture with the Arts in 2009 to share her passion and experience with the youth in her community.
Overture with the Arts (OWTA) is a non-profit organization based in Montreal, offering education in the performing arts, visual arts and media arts. Their free and low-cost programs enable young people to pursue their passion in the performing arts when they wouldn't otherwise have the finances to afford classes. OWTA helps kids find a creative outlet for self-expression and builds confidence and poise. Since 2009 over 50,000 youth have benefitted from their in-school and after-school programs. 
Using the arts as a vehicle for education, OWTA incorporates multi-cultural and multi-disciplinary elements to foster an environment of learning, sharing and, of course, fun!